As of March 2021 and two further lockdowns in Oxford now gone, the book is taking shape. It is shaping up to be a resource-textbook on friendship, what defines it and how we can maintain it.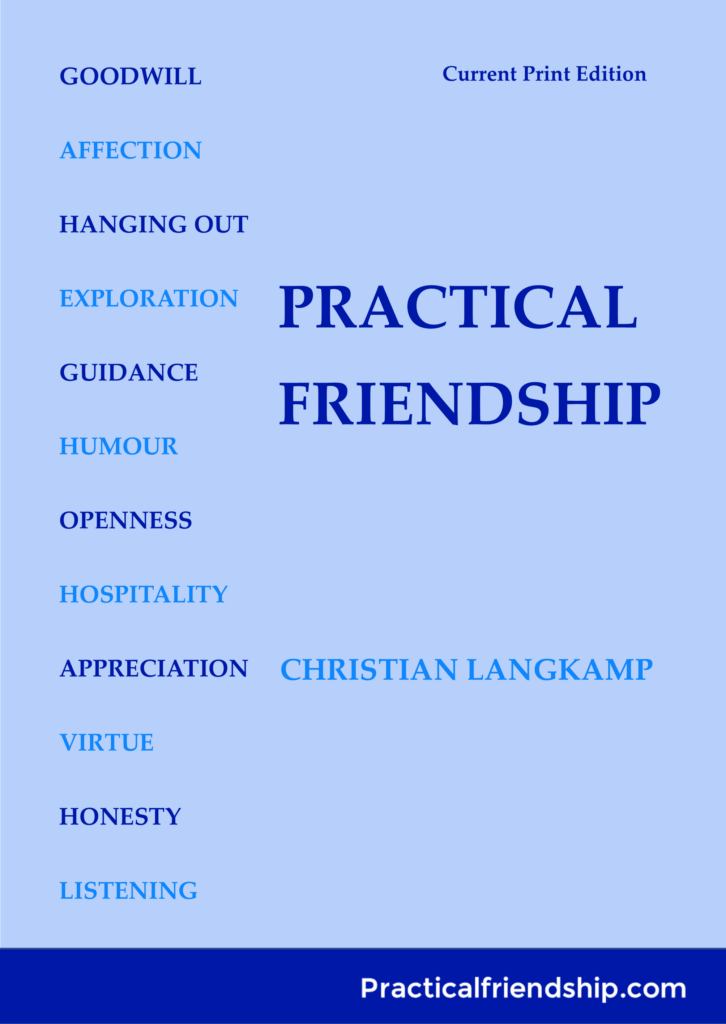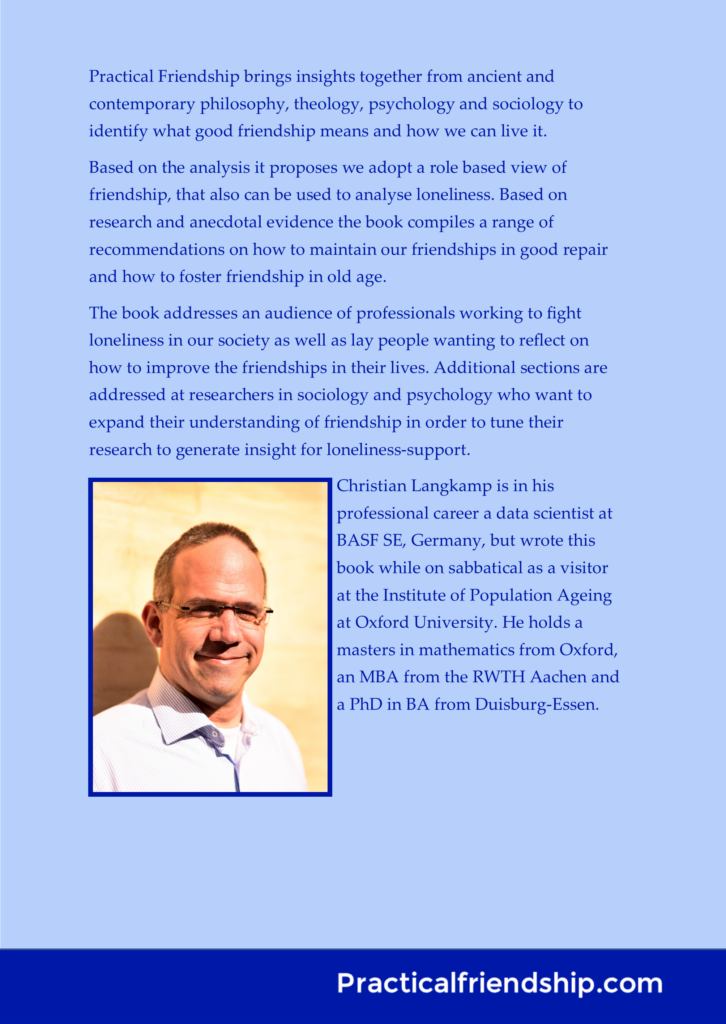 Book download
The PDF version can be downloaded below for free.
The current version is 0.87 as of 11-5-2021. This is for all intents and purposes the final version, pending some feedback. I actually don't expect greater changes, but however want to wait for it until I finalize it for the official print run and assign the ISBN as well as get the Epub done.
It is intended to publish version 0.9 on 30-6-2021 and version 1.0 on 30-9-2021. Version 1.0 then will also have Ebook, Hardcover, and possibly Audio.
The Pledge form
In the end of the book there is a pledge form to fill out on practices that help you become a better friend and build better friendships. This can be downloaded here for printing.